Looking to hire a Photographer and videographer but unsure if a hybrid team vs separate photographer and videographer is right for you? Did you know that the relationship between the two services can be tricky to balance. Both services have to be careful to not ruin the others work. It is important to note that when working with a hybrid team you are woking with professionals that know how to work together in a sufficient manner. This is vitally important.
Here are our three reasons why it is essentially important to hire a Photographer and Videographer hybrid team!
The first reason to hire a photographer and videographer hybrid team is to avoid ruined shots. I was at a wedding last week, filming a wedding and the photographer literally stood in the isle the whole time. Not in the back of the isle but two rows from the alter. This compromised the quality of video I was able to deliver to my clients. This can also happen when we are photographing a wedding. I've had the videographer park his tripod mid way up the isle ruining the shot I was trying to get. Both services need to be mindful of the other.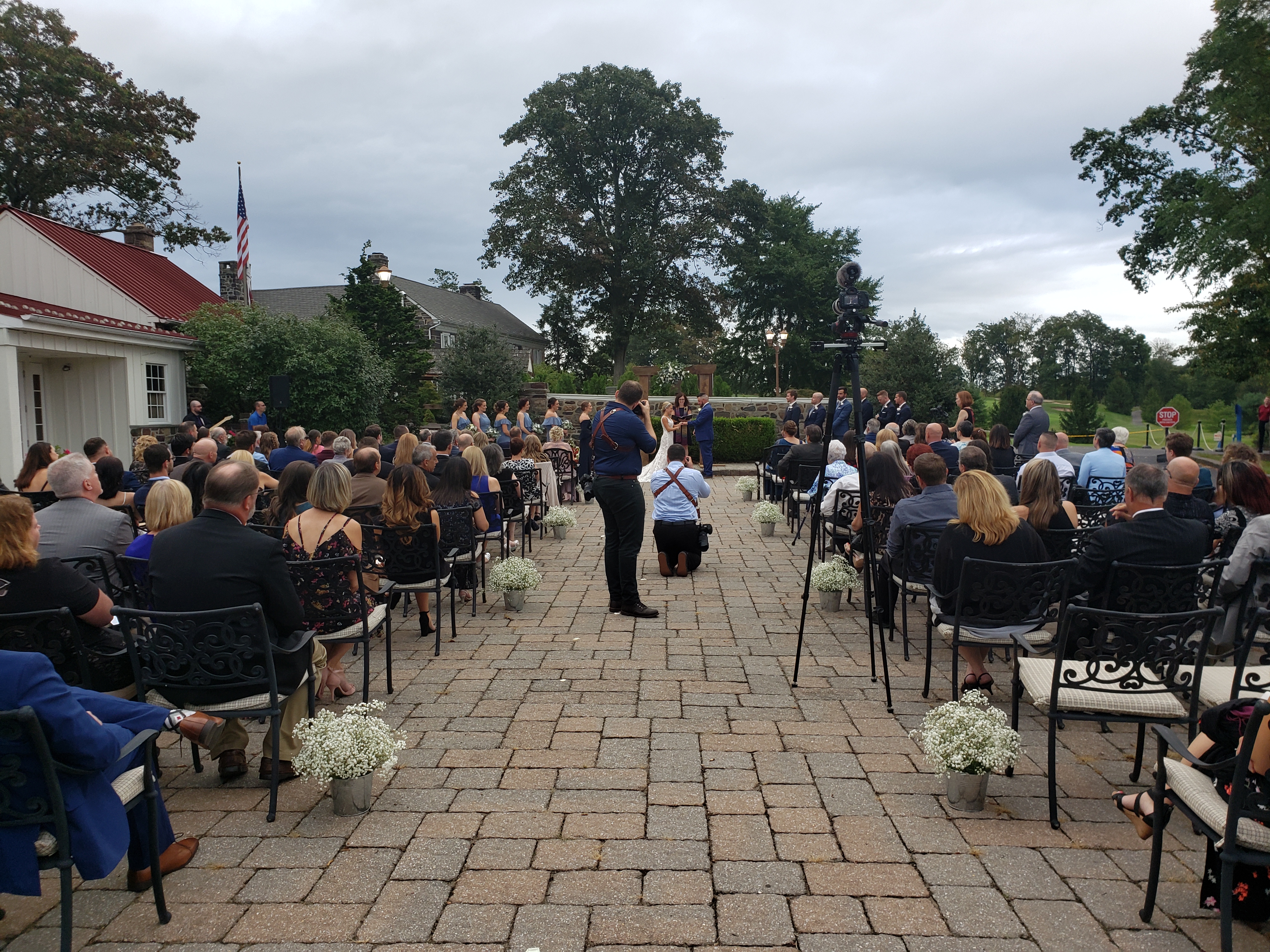 The second reason is that when you have one service monopolize the bride and groom the other service suffers. Both the photographer and videographer are their to tell your love story. So you need to look at both cameras. Not at the same time, but the photographer goes first and then it's the videographers turn to capture you.
The third reason is peace of mind. If you know that your wedding day won't be compromised by the bad photographer and videographer dynamic then you'll be at ease in knowing that you will get the best of both worlds. Both services are equally important and deserve to be captured without any interference.
When you have a team of professionals that know not to get in the others way and is paying attention to the venders working around you, your end result is so much more rewarding. It is never fun to explain to your clients that you weren't able to get the shot because the videographer was in the way. Those moments are there and then gone in an instant. You need a team capable of capturing both photo and video on your wedding day.
Here at Amazing Light Studios we have a great team of professionals that know how to balance the two to give you both amazing photos and an amazing video.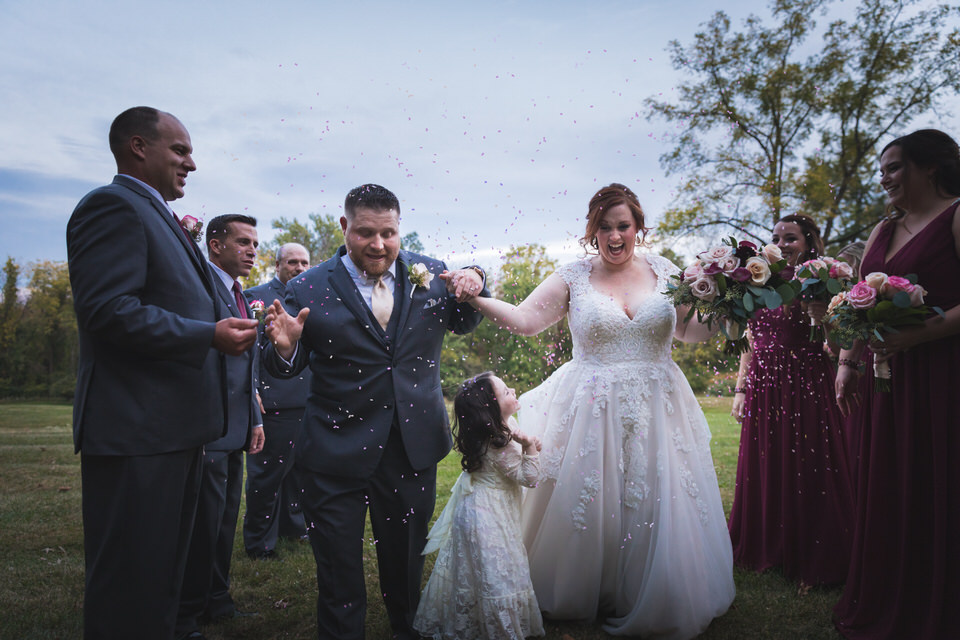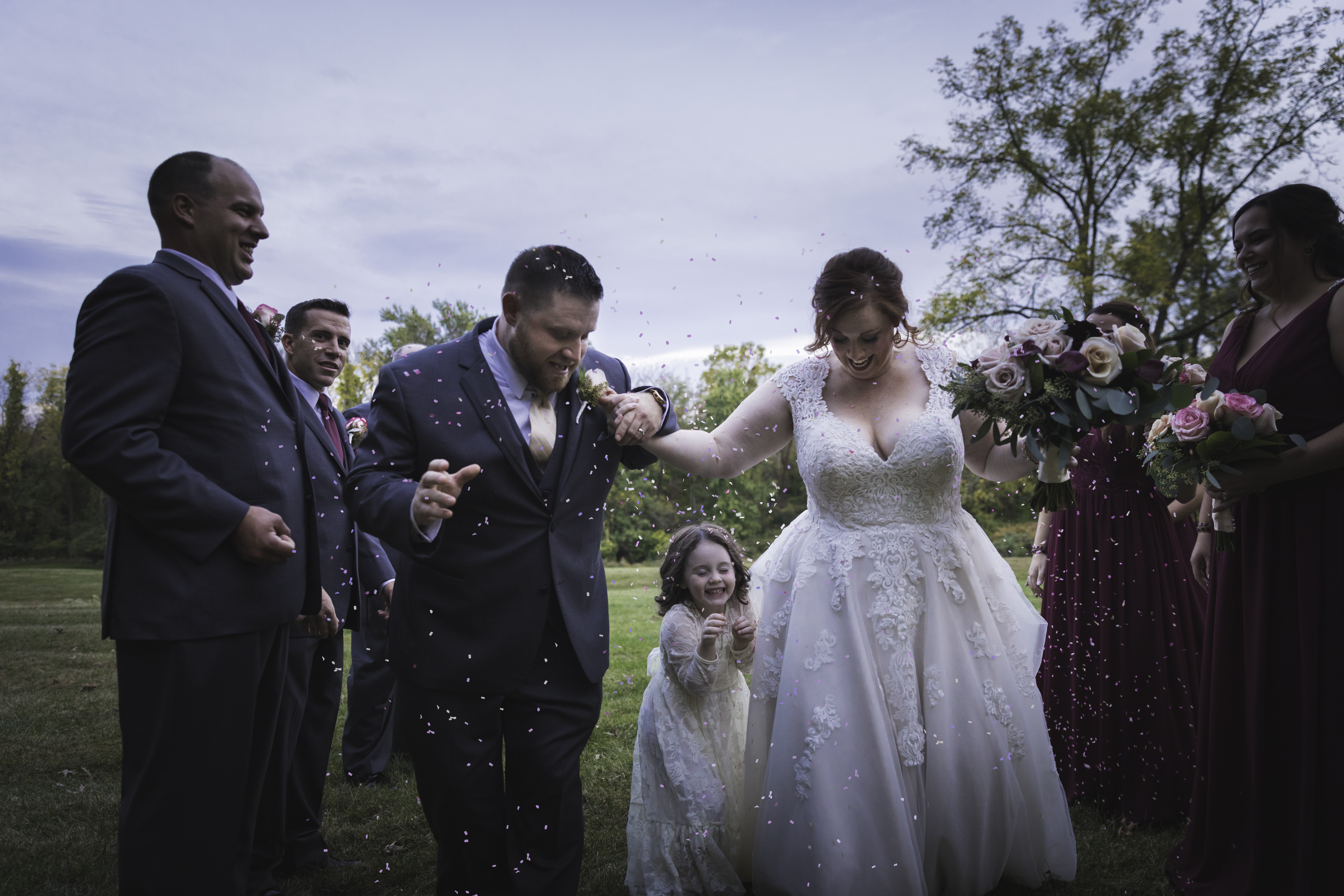 Here we have a confetti shot with a bride and groom with their daughter. This was captured at the exact same time by our hybrid team. This was made possible by our team working together to get the shots and angles we needed to make sure both the photos and video came out amazing.