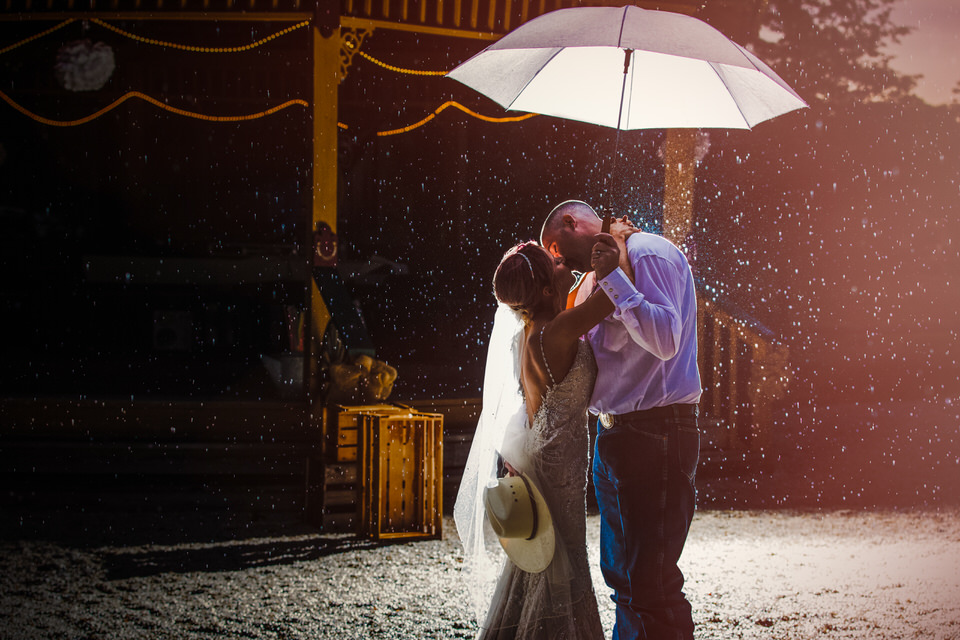 Dealing with rain on your wedding day can seem daunting, but sometimes mother nature has other plans. So being prepared for anything is a great idea. It takes a professional to make a great photograph in a less than ideal situation. We make it easy to get great photos in any situation.
Here are our 6 tips for dealing with rain on your wedding day that might just save you a headache.
Umbrellas, umbrellas, umbrellas! I cannot say it enough! Purchase umbrellas for you and your bridal party. You never know if you'll have rain on your wedding day. So be prepared. Our favorite is a clear umbrella, but you can get creative with this. Umbrellas will help keep you dry and out if the rain. With enough planning before hand, you will rock those creative photos outside. Click here for Umbrellas on Amazon.
Have a tent readily available. Having a backup plan for outside ceremonies and receptions is essential when planning an outside wedding. It is important to know that your venue has a backup plan just in case it starts to rain on your wedding day. Ask to see picture examples of the tent they use to cover your ceremony and reception location from the rain. You will want to know your wedding will still look gorgeous under their tent.
The weather app is your new best friend, us it. Check the weather  a month before your wedding date. See what the Doppler radar says your special day will be like. This will obviously not be set in stone. So, when the date gets closer check the weather every other day or even every day. This will keep you informed on what to expect the day of.
Inform guests that rain may be inevitable and to not forget their umbrellas. If your budget allows, you can have extra umbrellas at your wedding for any guests that forgot theirs.
Make sure your photographer and videographer have planned for possible rainy conditions as well. If you hired us as your photographer/videographer we always come prepared for rain 🙂
If you're really worried or the weather says rain is likely, purchase some fun rain boots to keep your toes dry. Here is a link to some cute rain boots: Roma Boots at Amazon.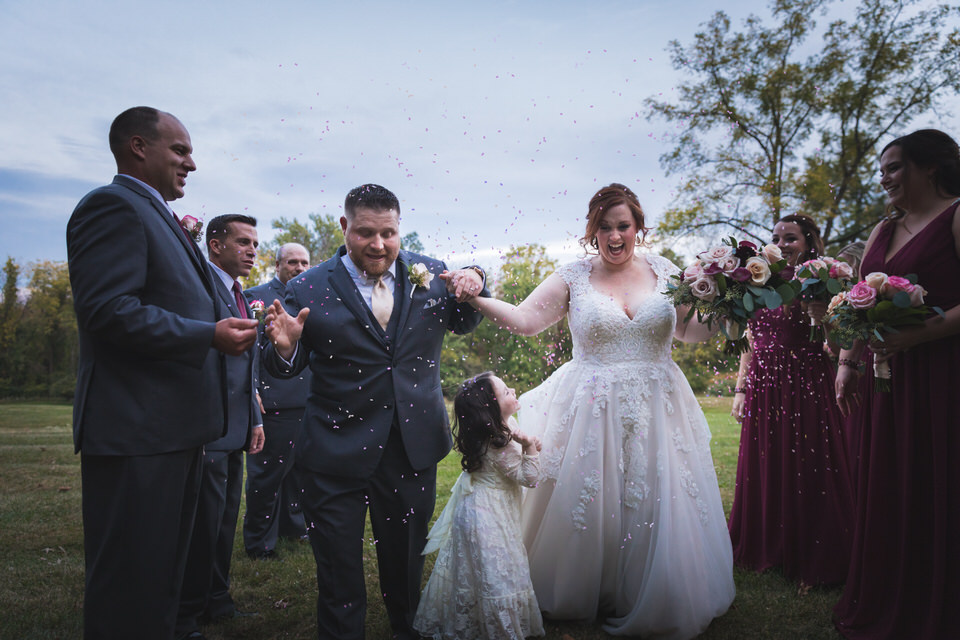 If you found this helpful check out our Free Wedding Magazine for more tips on planning your wedding.